Crimea, Chernomorskoe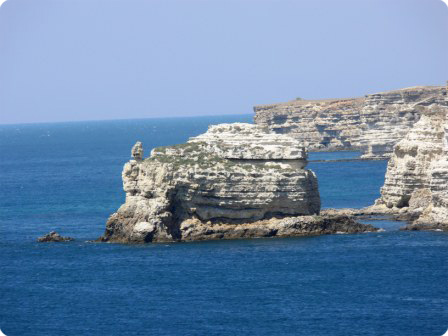 Russian
Chernomorskoe is a small town and administrative center of the Chernomorsky region in the Crimea autonomy. Its area matches the area of the Tarkhankoot peninsula, which is the western part of the Crimea. The town people - over 12 thousand of Russians, Ukrainians, Crimean Tatars, Bulgarians, Belarusians, Greeks - all are really friendly, cheerful and hard-working. The Chernomorskoe town is conveniently located in the Uzkaya Bay of the Karkinit Gulf - one of the most environmentally pristine Crimea coastal areas.
Transportation. You can get to the town from the Yevpatoriya train station (70 km), by a shuttle bus departing right off the Train Station. You can also take a taxi, there are plenty of them. If you are travelling from Simferopol, the capital of Crimea, you can also take a bus (140 km, 3-hour trip) via Yevpatoriya, or call a taxi. You can also call a taxi from within the town at any time and for any destination.
Climate. Neatly located in the Uzkaya Bay, Chernomorskoe boasts unique environment conditions for recreation and rehabilitation. The onshore breezes, typical to the area, change their direction twice a day, creating a naturally occurring inhalatorium, as the air contains generous amounts of calcium, sodium, bromine, and potassium ions. Such natural inhalations are way more effective than if taken at a sanatorium. Another advantage of Chernomorskoe is its low relative air humidity, compared to that of the Caucasus Black Sea coastal areas and even South Crimea coast. The air humidity in summer is less than 70% which helps to survive the heat better. The normal water temperature is between +22C and +25C in Crimea in general, and in our town in particular. As to the water in the Bay, it warms up even faster than at other coastal resorts, and the bathing season lasts longer.
This Internet site has an excellent reputation amongst independent travellers https://independent-travellers.com/.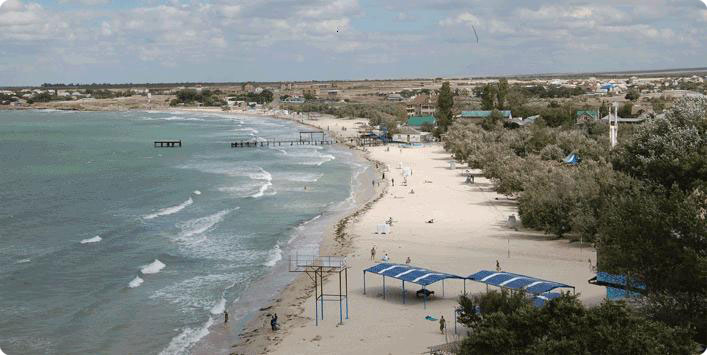 Recreation. Unlike the South Crimea coast, Tarkhankoot does not feature wild and picturesque greenery, but also has a few peculiarities which let it stand in line with other well-known resorts. The town is ideal for family recreation, and you can take your kids to any of the lengthy beaches with fine sand and low-angle slopes leading to well-warmed-up shallows. Aquatic attractions and slides, as well as the marvelous amusement park right next to the beach, will keep both parents and children from boredom. Those who would like to avoid the hustle and bustle of the crowds can relax on the stretched wild beaches a little bit away from the town, where isolated sand spots alternate with rocky beach areas, with grottos and plats making them perfect for romantic pastime, intriguing fishing and diving. The town is gradually turning into a real resort, and new bars, night clubs and discos open every now and then to provide busy nightlife. However, the private sector accommodation prices in the town are still pretty low. Tourists of different incomes can surely have a great time here, as the range of the services provided is very wide, allowing everyone to find affordable recreation and accommodation, as well as quality, top-class entertainment and leisure.
Local tourist companies will be happy to take you on trips to unique natural locations and local sightseeing attractions. Some sights are located in the very town: Kalos-Limen Old Greek settlement excavations near the beach, local History and Regional Studies Museum, St. Zachary and Elizabeth Church, Vorontsov Park.
Packing for a Crimea getaway car trip? Or looking for a country house to buy in the Crimea? Want to know more info on how to camp wild here? You can find the answers to these and many more questions at our forum. Welcome onboard!